DZ was born in Boston 16 years ago. He was sent back to China when he was only one month old because his mum just opened an acupuncture clinic in Needham, MA. She was teaching in New England School of Acupuncture and doing research in MGH in Boston at the same time. DZ's aunt took very good care of him and spoiled him too much from one month old to 3 years old. When he came back to his grandparent's home in Boston, he was 3 years old and had been ordering his aunt around and dictating what kind of clothes he needed to wear in the morning from 2 years old to 3 years old. He loves sweets and was slightly chubby when he first came back to Boston. Because there are far more plants and lawn in Wellesley then in China, DZ developed severe allergies with nose congestion. Sometimes he sat up in the middle of the night and tried to catch his breath. His mother gave him Chinese herbs and acupuncture treatment to improve his digestion and clear up his internal heat, so his immune function could be balanced. In the mean time, his mother took away all the junk food from their home in Wellesley. DZ gradually lost some weight and after 6 months of taking Chinese herbs, his allergies went away. Now DZ is a high school student in Boston Latin School, he lifts weights and plays tennis in Boston SPORTS Club.
A few weeks ago, he injured his wrist while he was lifting weights , his acupuncturist in Needham used very small needles to treat his wrist everyday, the pain and swelling quickly reduced, but his wrist is still weak and became very sore after he played tennis for an hour. He wants to get ready for his tennis tournament as soon as possible in Boston; his mum started using Electrical acupuncture around the injured tendons every day for half an hour. After 4 acupuncture treatments, he was able to resume his tennis practice in Boston SPORTS Club. Now he has been practicing very diligently for his tennis tournament in greater Boston area.
Summary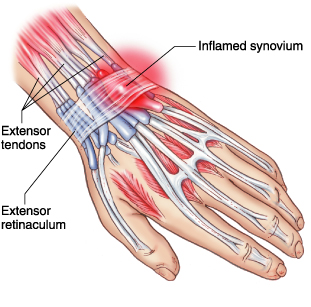 Article Name
Case Study - Wrist Tendonitis
Description
Check out the case study about Wrist Tendonitis.
Boston Chinese Acupuncture
bostonchineseacupuncture
Boston Chinese Acupuncture
Publisher Logo