Boston Chinese Acupuncture was founded in 2005 by Dr. Li Zheng and Dr. Changhong Zhou, who have each been practicing traditional Chinese medicine for over 25 years.  Dr. Zheng specializes in hormone balance, autoimmune diseases and women's issues like PCOS and infertility. With his background in infectious diseases and vaccines, Dr. Zhou is a specialist in pain management and disorders affecting the elderly.  Their different styles and expertise allow Boston Chinese Acupuncture to cover a wide breadth of issues affecting your health.
Li Zheng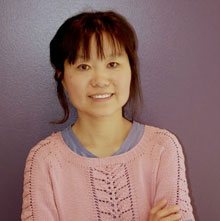 Li Zheng is a licensed acupuncturist and herbalist with over 26 years of clinical experience. She specializes in infertility, allergies, facial rejuvenation and autoimmune diseases.
Education:
Beijing University of Chinese Medicine: Bachelors of Medicine 6-year program
Medical College of Ohio (now College of Medicine and Life Sciences at the University of Toledo): Ph.D. in neuroscience
Professional Training:
5-year residency at the hospital of the Beijing University of Chinese Medicine
3-year apprenticeship with Dr. Shaoqin Zhao, a world-renowned practitioner of Chinese medicine and son of the president of the Imperial Hospital during China's Qing Dynasty
Post-doctoral training in the Department of Anesthesiology at Massachusetts General Hospital
Faculty Appointments/Directorships:
Adjunct Faculty at the Massachusetts College of Pharmacy & Health Sciences University
Director of Natural Medicine for the American Chinese Exchange Society
Consultant for Health Grid, Inc.
Changhong Zhou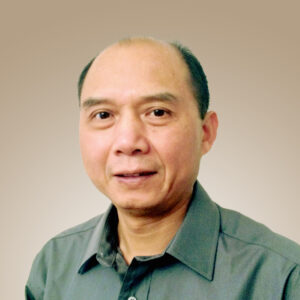 Changhong Zhou is an acupuncturist and herbalist licensed in Massachusetts, Florida, Maryland, and Michigan with over 36 years of experience. He specializes in pain management, musculoskeletal injuries, pulmonary diseases, and gastrointestinal diseases. He is also an expert in virology, immunology, molecular biology, vaccinology, and pharmaceutical R&D.
Education:
Henan University of Traditional Chinese Medicine: Bachelors of Medicine 5-year program (graduated in 1983, summa cum laude)
Beijing University of Chinese Medicine: Masters in Medicine 3-year program (graduated in 1987)
Medical College of Ohio (now the College of Medicine and Life Sciences at the University of Toledo): Ph.D. in virology and molecular biology
Professional Training:
3 years of study under the mentorship of Dr. Shaoqin Zhao, a world-renowned guru of traditional Chinese medicine (TCM) and a descendant of royal physicians of the Qing Dynasty
3-year residency at the First Affiliated Hospital of the Henan University of Traditional Chinese Medicine and the Dong Zhi Men Hospital of the Beijing University of Chinese Medicine
Post-doctoral training at the Dana-Farber Cancer Institute and the Department of Microbiology and Molecular Genetics at Harvard Medical School
Faculty Appointments:
Faculty and Instructor at the Department of Microbiology and Immunobiology at Harvard Medical School
Faculty at Department of Traditional Chinese Medicine at the Henan University of Traditional Chinese Medicine
Faculty at the Division of Basic Medicine at the Beijing University of Chinese Medicine
Certifications:
National board (NCCAOM) certified diplomates in acupuncture (1998), Chinese herbology (1998), and oriental medicine (2013)