Boston Chinese Acupuncture was founded by Dr. Li Zheng and Dr. Changhong Zhou, licensed acupuncturists and herbalists. Trained in China at the Beijing University of Chinese Medicine under world-renowned practitioners of Traditional Chinese Medicine (TCM), they have over 60 years of combined experience using acupuncture and Chinese herbs to treat a variety of difficult and chronic diseases.  Our office in Needham is conveniently located near the commuter rail and I-95 and is easily accessible from Boston and its surrounding suburbs.
Our patients come from Acton, Andover, Arlington, Bedford, Belmont, Braintree, Brookline, Burlington, Cambridge, Canton, Carlisle, Concord, Dedham, Dover, Framingham, Lexington, Lincoln, Medfield, Melrose, Malden, Milton, Natick, Needham, Newton, Norwood, Quincy, Sharon, Sherborn, Somerville, Southborough, Sudbury, Waltham, Watertown, Wayland, Westwood, Wellesley, Weston, Winchester, Woburn, and southern New Hampshire.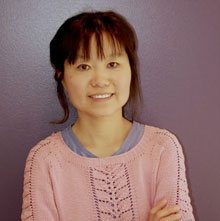 26 years of experience in Chinese acupuncture and herbal medicine
Consultant for Health Grid Inc.
Director of Natural Medicine at American Chinese Medicine Exchange
Society
Graduate of Beijing University of Chinese Medicine in neuroscience from the Medical College of Ohio (now University of Toledo)
Author of 2 books: Acupuncture & Hormone Balance and Acupuncture and Chinese Herbs for Common Diseases
Adjunct Faculty at Massachusetts College of Pharmacy & Health Sciences University
Infertility specialist featured in Channel 5 WCVB's show, Chronicle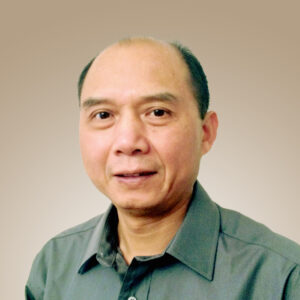 Graduate of Henan University of Traditional Chinese Medicine
Masters of Medicine from Beijing University of Chinese Medicine in virology and molecular biology from the Medical College of Ohio (now University of Toledo)
Faculty member of the Department of Traditional Chinese Medicine at the Henan University of Traditional Chinese Medicine, the Division of Basic Medicine at the Beijing University of Chinese Medicine, and the Department of Microbiology and Immunobiology at Harvard Medical School
Licensed acupuncturist and herbalist in Massachusetts, Florida, Maryland, and Michigan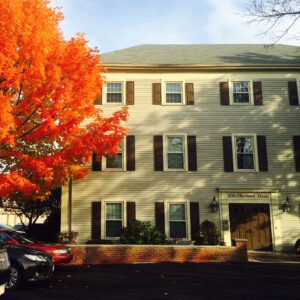 We also have a second location in Boca Raton, FL!
Steven Liang has had diabetes for 20 years. He used to work as a programmer  and loved to drink two cans of soda in front of the computer every day. By the age of forty, he was diagnosed as type I diabetes. He followed doctor's instruction and started insulin. He was never overweight, but the high sugar drink created the inflammation in his pancreas and eventually the pancreas cannot produce sufficient insulin. he has been using insulin to regulate his blood sugar for 20 years. He was told that he can eat whatever he wants, just adds more insulin. His blood sugar went up to 170 to 200 if he had some processed food or eat dinner too late before he came to see me. A few years ago, he came to Boston Acupuncture Clinic in Needham trying to control his blood sugar and neck and lower back pain. I told him high blood sugar and high insulin can cause inflammation in his blood vessels, muscles and nerves, destroying his network.  He could develop cataract, impotence, kidney failure, heart problems and neuropathy. He started drinking tea and cutting down the processed food. Now his blood sugar has been lowered to 100 to 120 most of the time in the morning. His A1c has been lowered. He needs to cut down the dosage of his insulin. He has more energy and his neck and lower back pain are gone at the age of 70.